8th September 2021

"School Outreach: Drone Research at RMIT University" - MacRob High School 2021

Dr Abdulghani Mohamed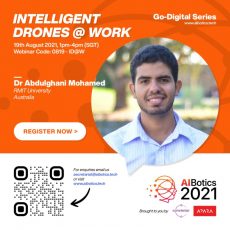 19th August 2021

"Resilient Autonomy of Drones: Operating in Urban Environments" - AI Botics 2021

Dr Abdulghani Mohamed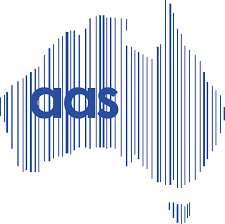 16th June 2021

"Drone Noise issues in the urban domain and noise reduction" - Invited talk, technical meeting AAS Victoria Division, June 2021

Prof Simon Watkins & Dr Abdulghani Mohamed




RUASRT Drone Boot Camp - Winter '19
During the holidays our team will be hosting a FREE series of workshops that are aimed towards teaching students the basics of multi-rotor design, construction and flying. Over the university mid-year break, RUASRT will host several half-day sessions for groups of students to work together and build a drone*. If you're interested in joining RUASRT in Semester 2 and working on some of the brilliant projects we have on offer, this is great chance to meet the team and learn more about what we do.
Workshops will cover; CAD skills, UAV manufacturing techniques, UAV frame design, soldering and electronic basics, on-board avionics, flight controller setup, and the basics of flying a multi-rotor.
Fly-Off: The week concludes with a 'fly-off' for students to fly their custom-built aircraft!
When: 1-5 July (Mon – Fri)
Please fill out the form below to register your interest. Places are limited to 30 students, so secure your attendance fast.
https://forms.gle/rHSHXB6jHEw7Us5i7

*no prior experience necessary
For updates please 'like' us on Facebook or get in touch via our 'Contact Us' page on this website.
RUASRT Winter Information Sessions
If you are interested in finding out more about our team, we will be hosting two information sessions over the next two weeks.
These sessions are open to all staff and students – providing the opportunity to speak with team members and academics in more depth about what RUASRT is currently developing and the research opportunities that are available.
Machine Learning Workshop
RUASRT hosted a machine learning tutorial for RMIT University students and staff!
This tutorial was be run by one of the senior RUASRT members and provided the perfect opportunity for developing machine learning understanding and application skills.
RUASRT hosted a Python tutorial for any RMIT University staff member or student who was interested in learning the language!
This tutorial was run by one of the senior RUASRT members and provided the perfect opportunity for developing programming and overall computer skills.
International Micro Air Vehicle Competition and Conference 2018
RUASRT hosted the 10th International Micro Air Vehicle (IMAV) Competition and Conference 2018 in Melbourne, Australia – the first time this event had ever been held in the Southern hemisphere! D1 Store were a proud sponsor throughout the event, that ran from November 17th to 23rd. IMAV is an annual event aimed at fostering key technologies for the development of micro-drones. It combines a scientific conference with a flight competition intended for all research groups around the world. This event brought Uncrewed Aircraft Systems (UAS) teams from far and wide to compete in challenges that pushed the boundaries of drone design and autonomy.
The outdoor competition included a treasure hunt, UAS mapping and cooperative carry missions, whilst the indoor competition saw obstacle avoidance challenges and a precision landing challenge in RMIT University's industrial wind tunnel. The conference covered all things autonomy, micro-air vehicle (MAV), aerodynamics and general UAS design. Across these two days attended world-class researchers, who presented their work and opened discussion among like-minded students, academics and fellow industry professionals.